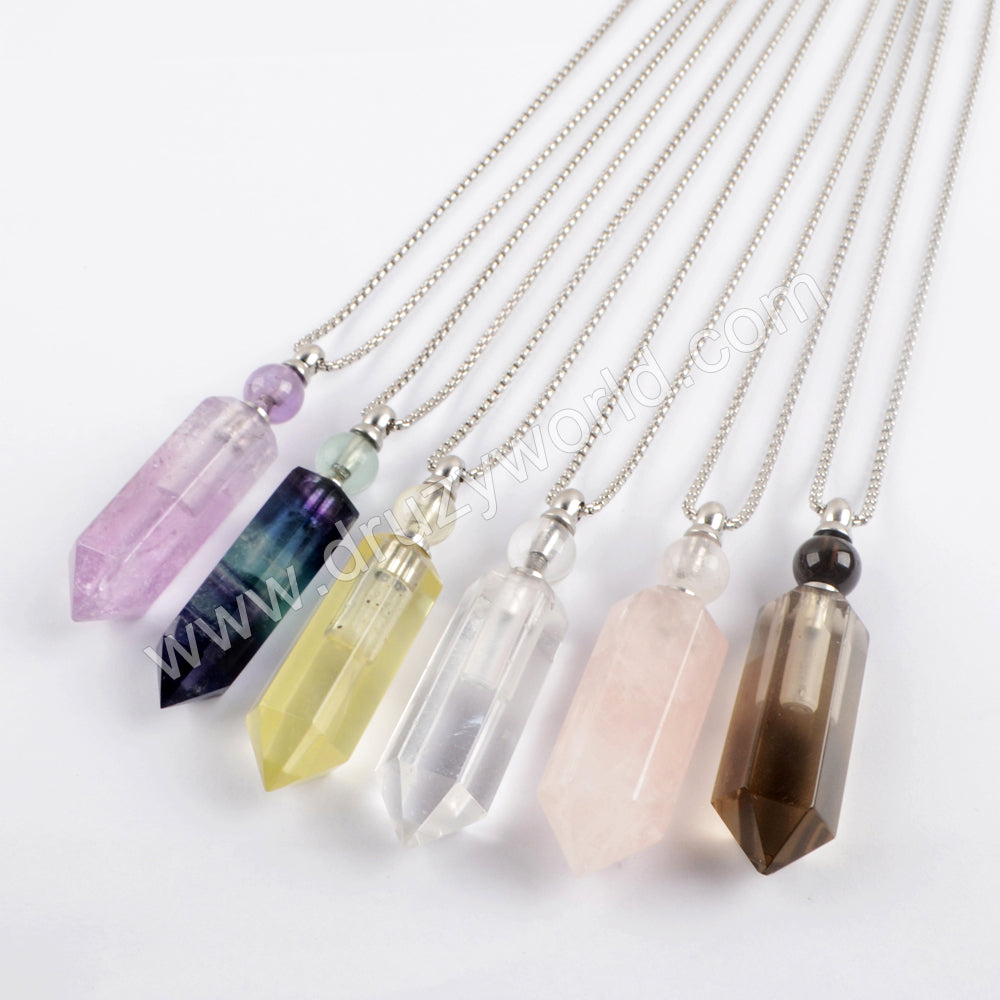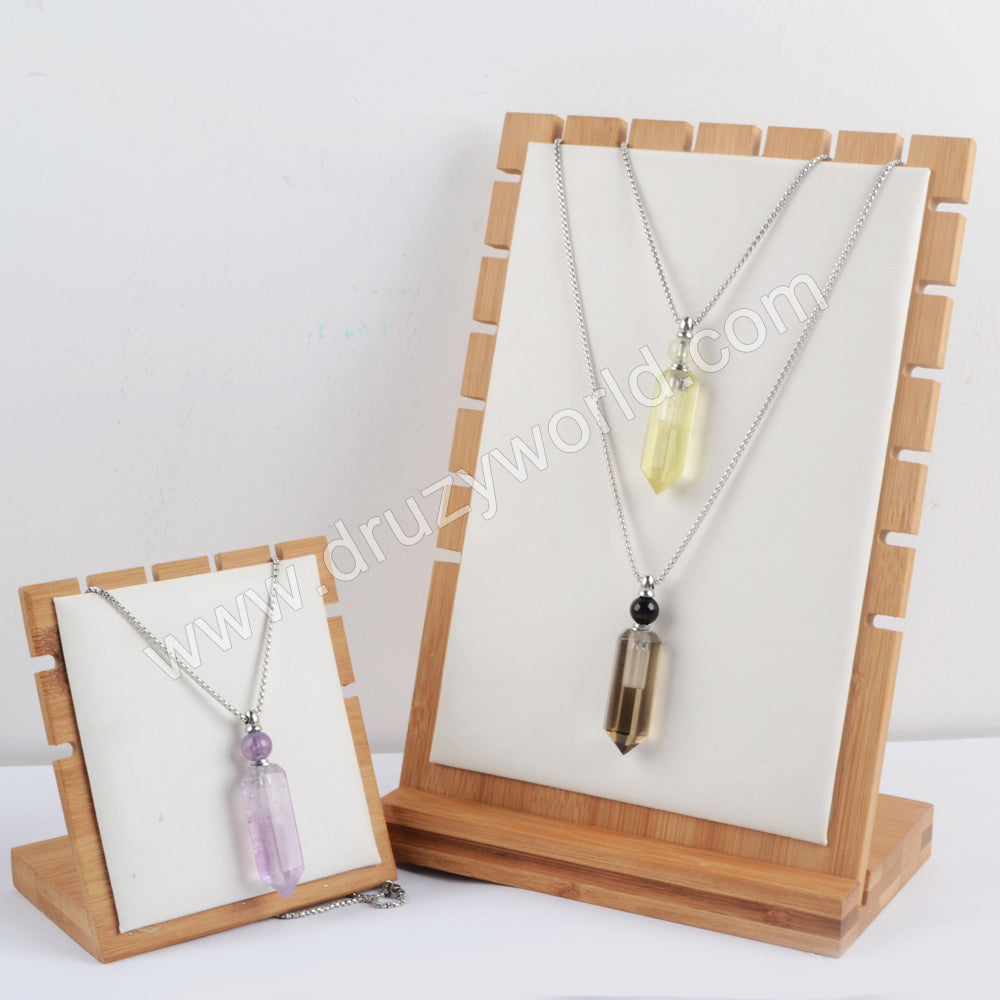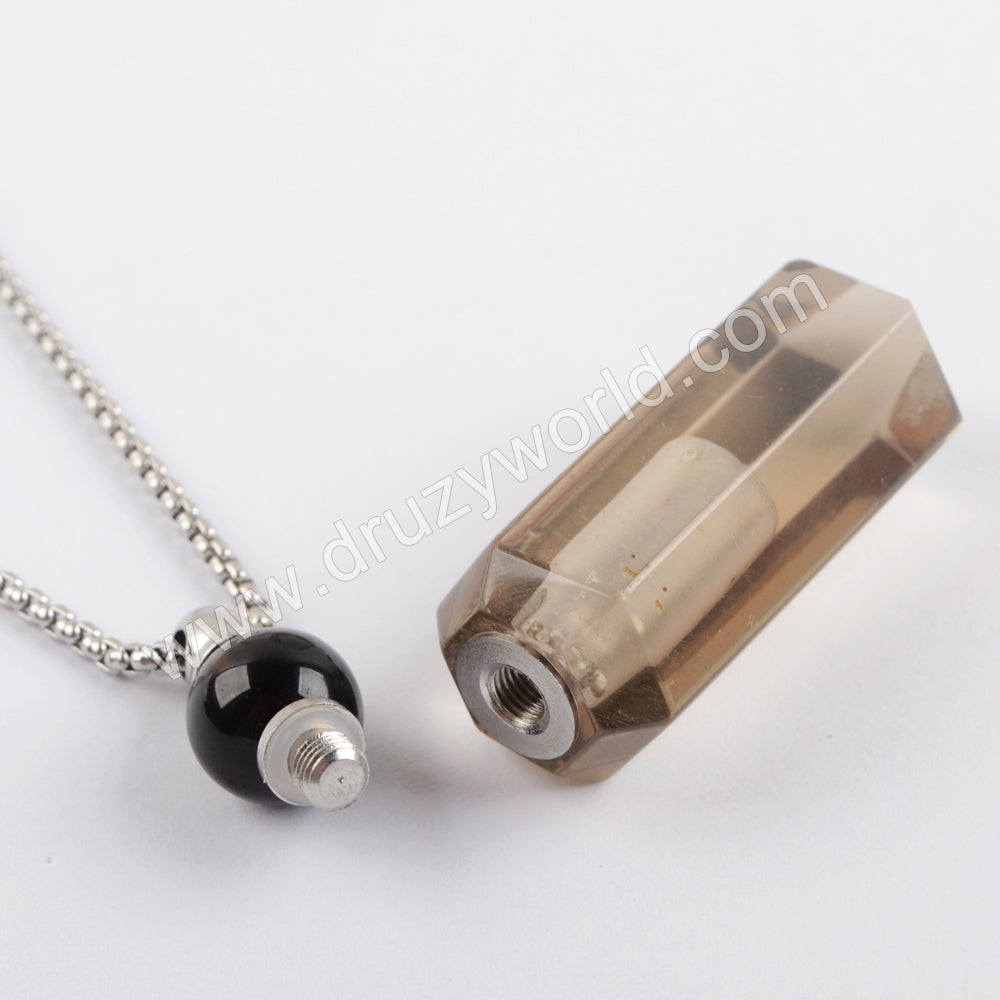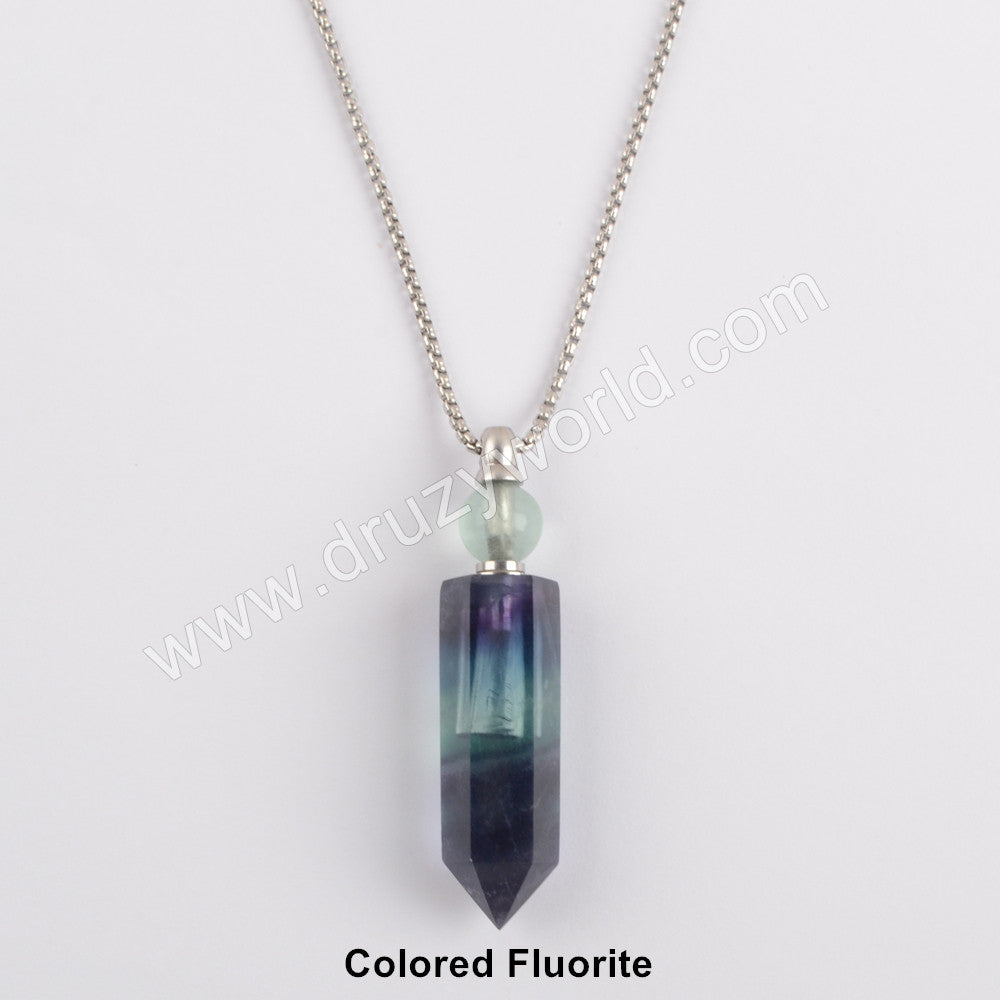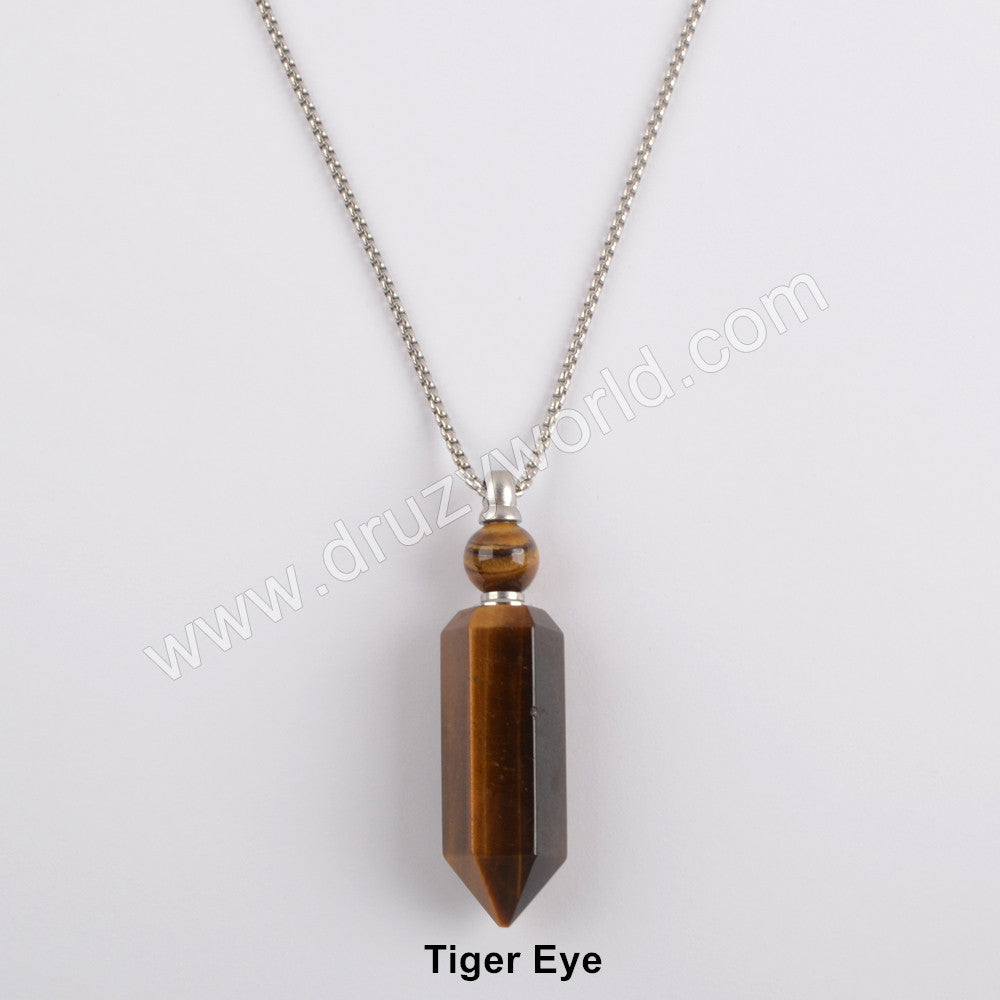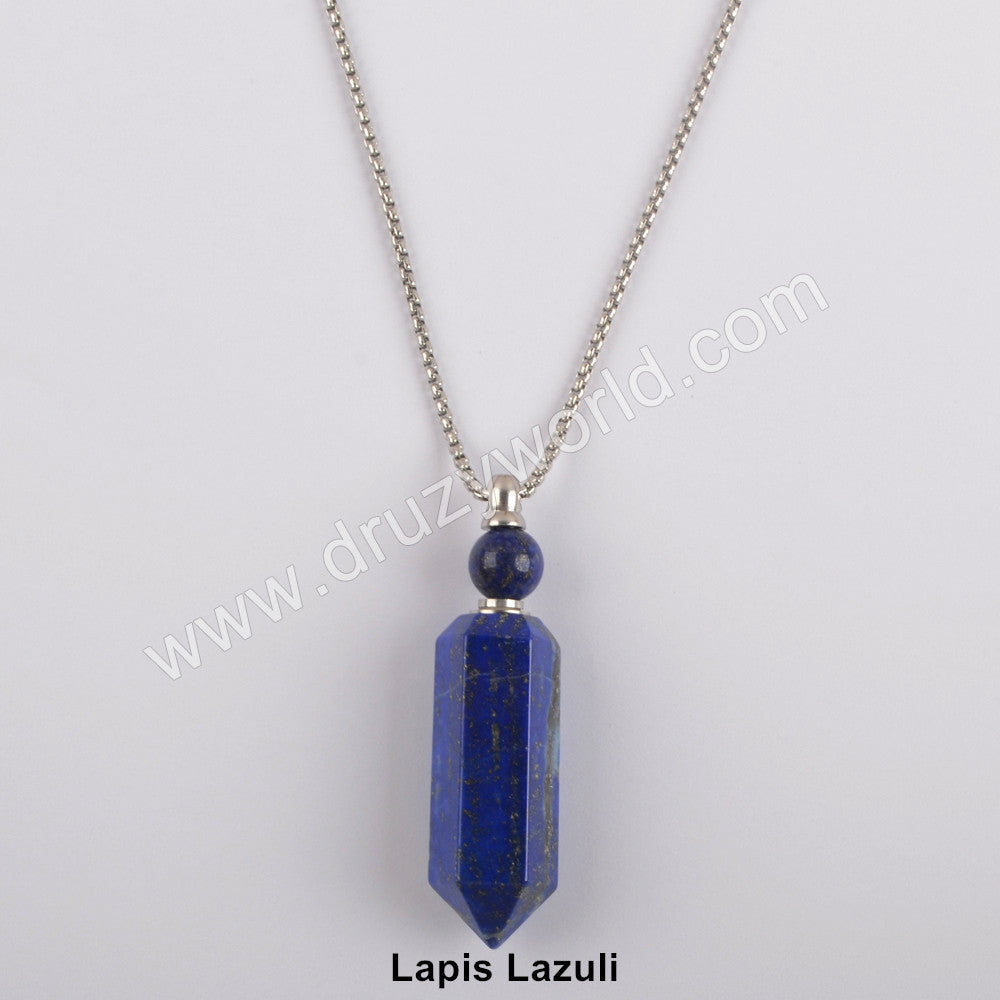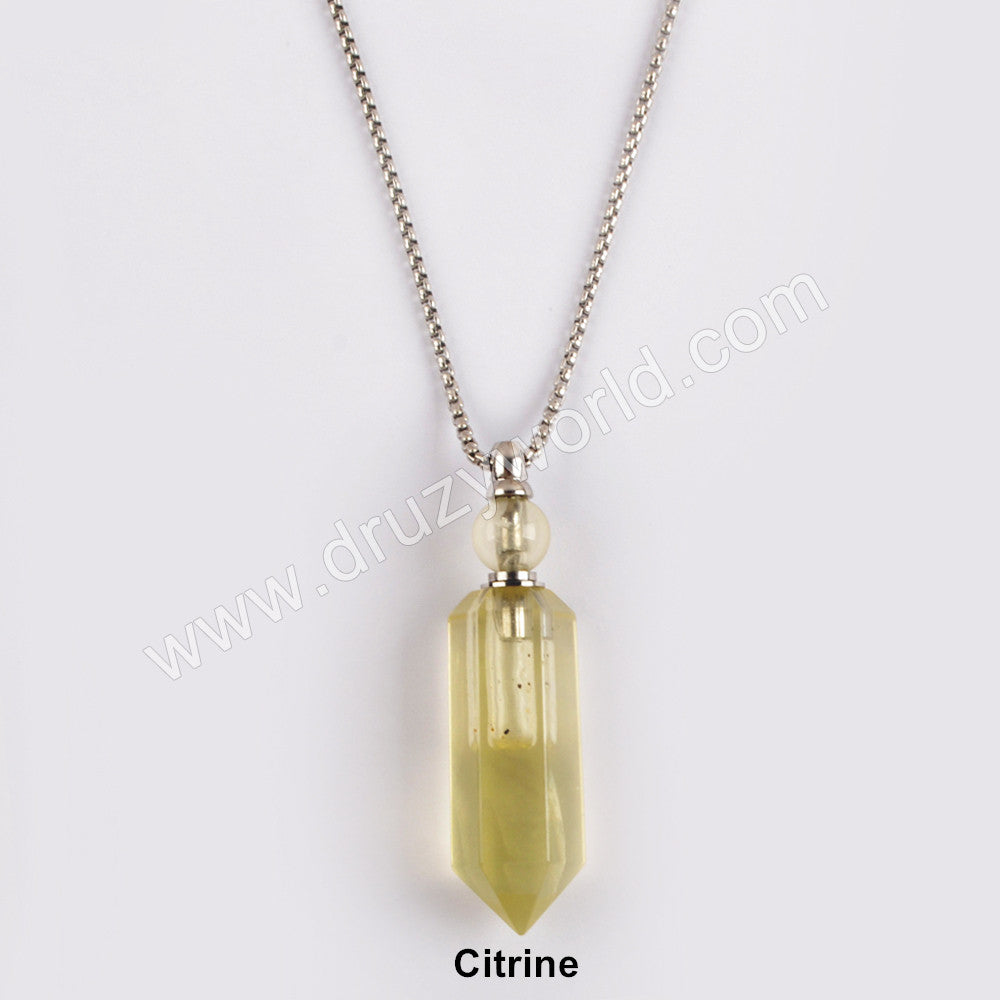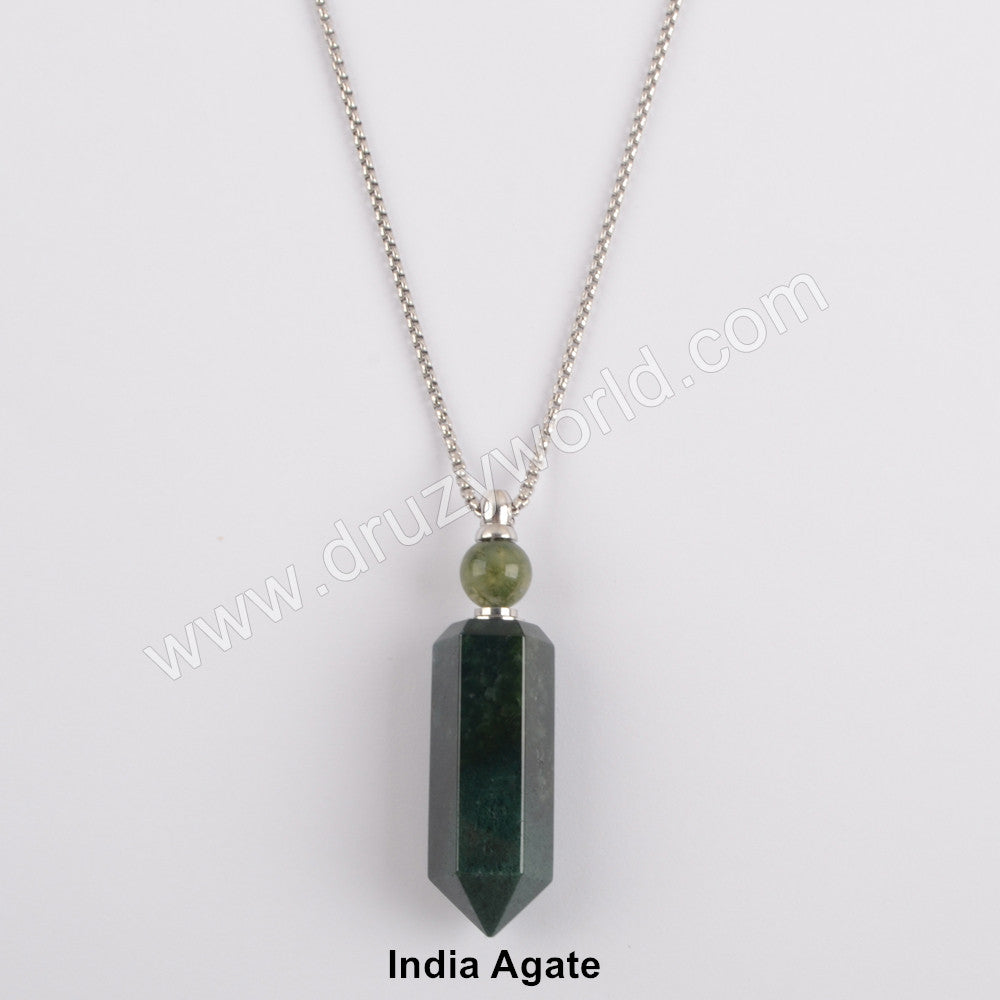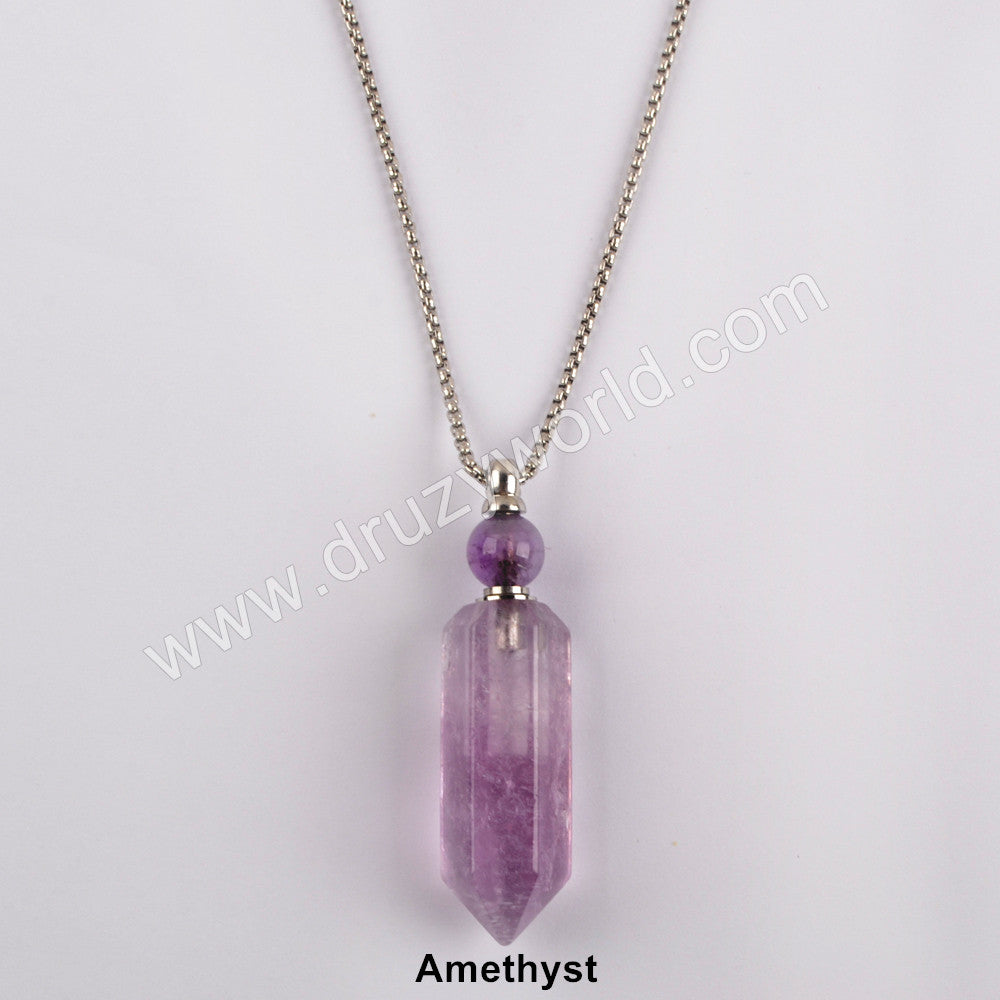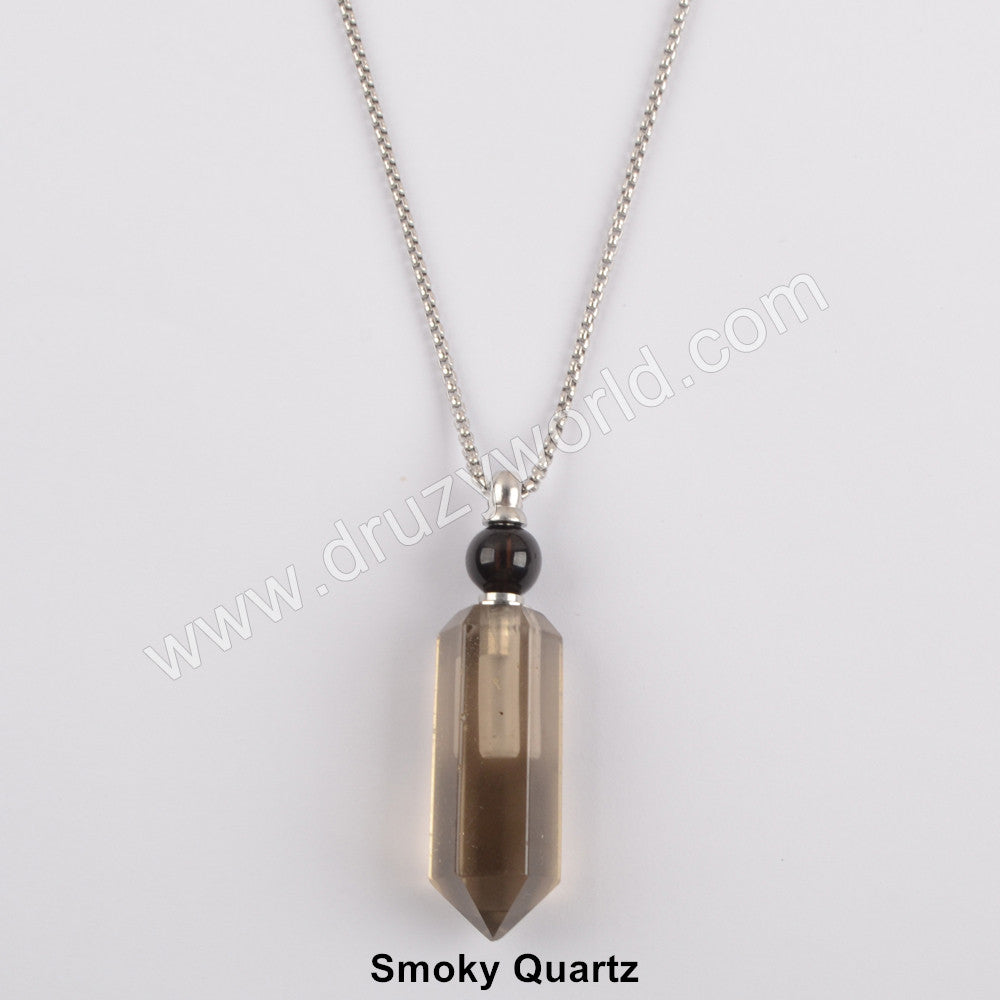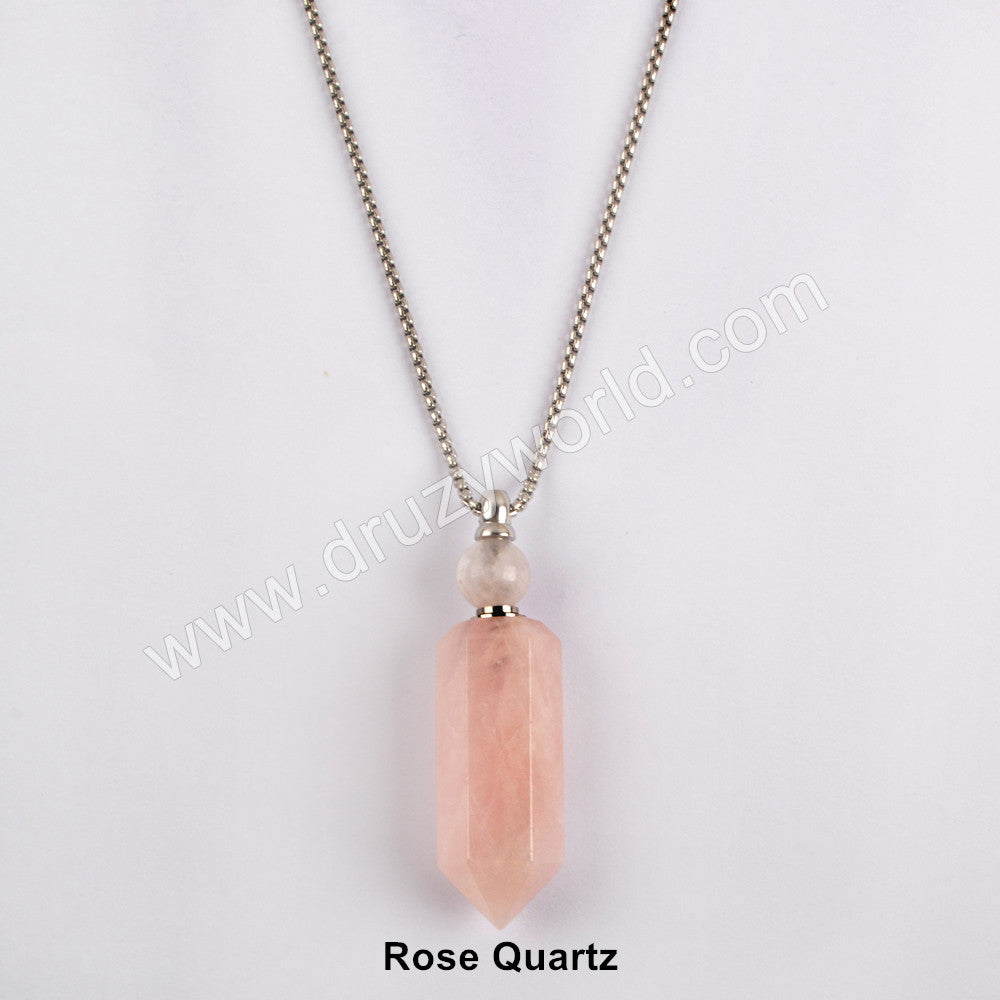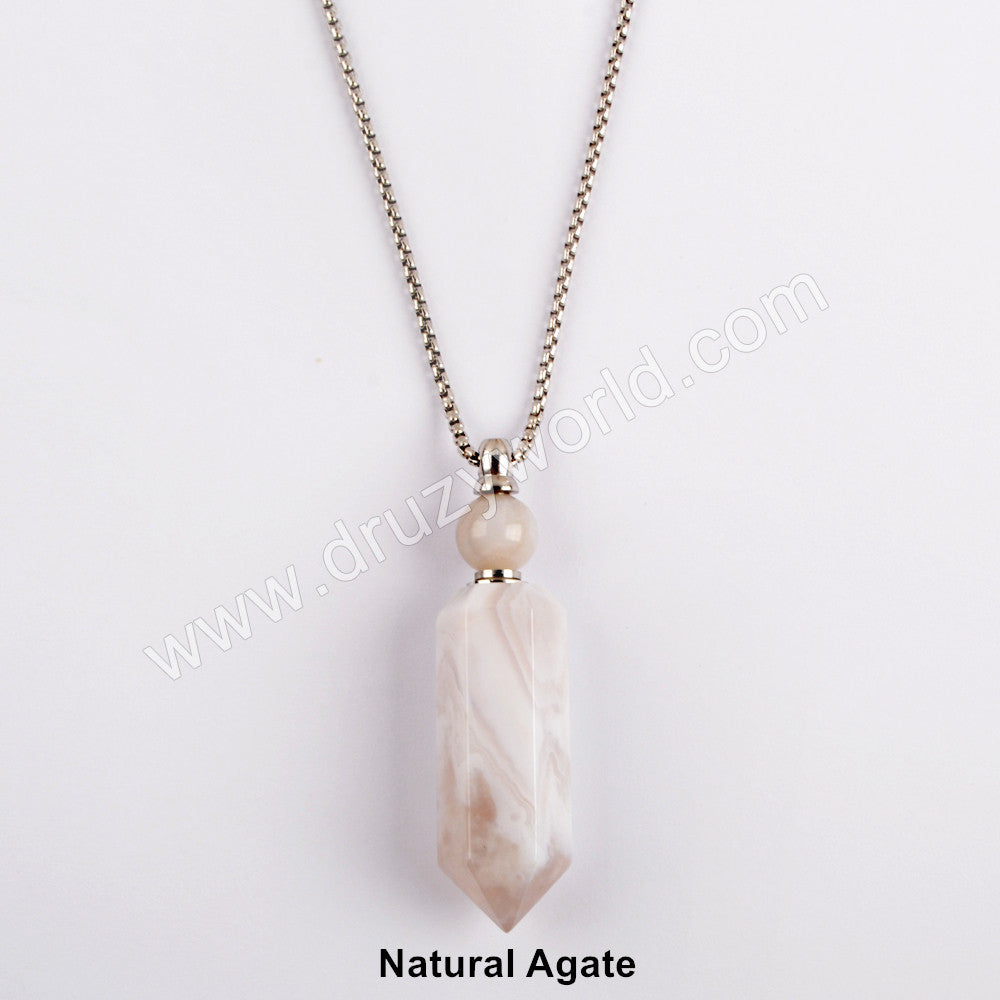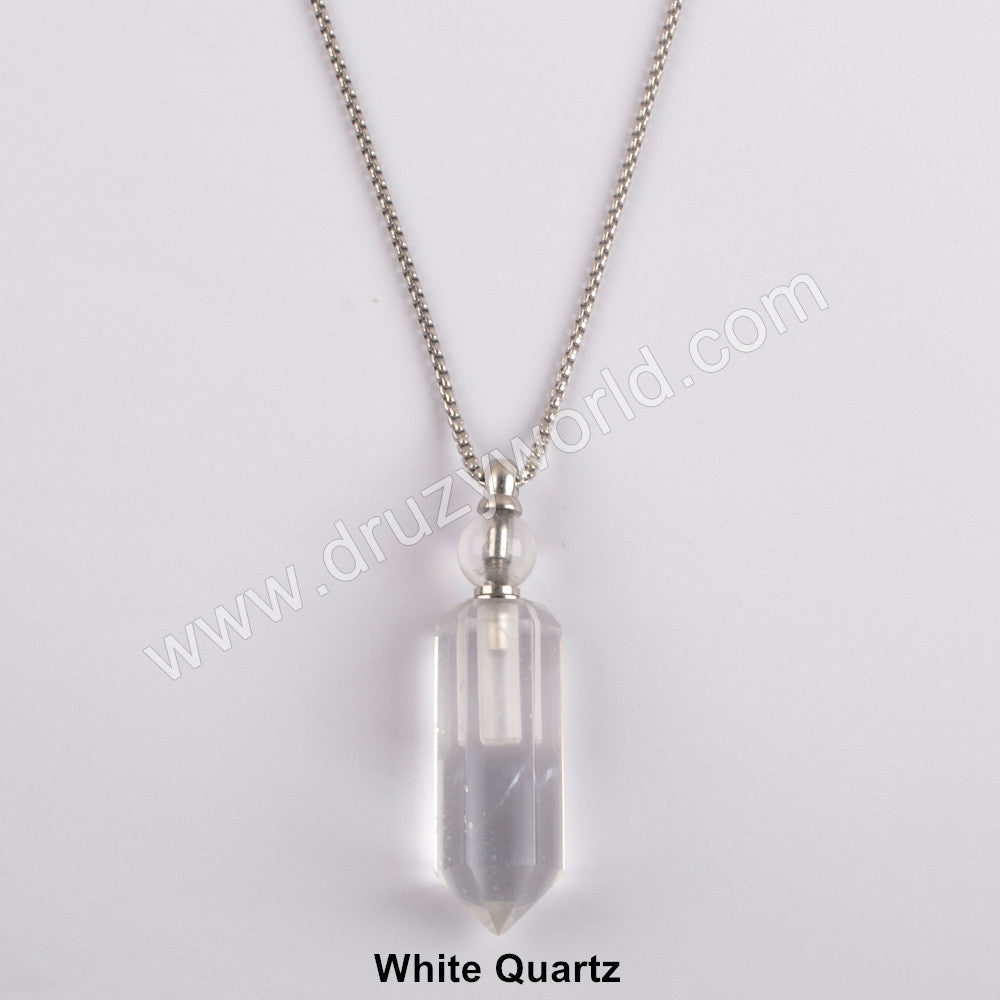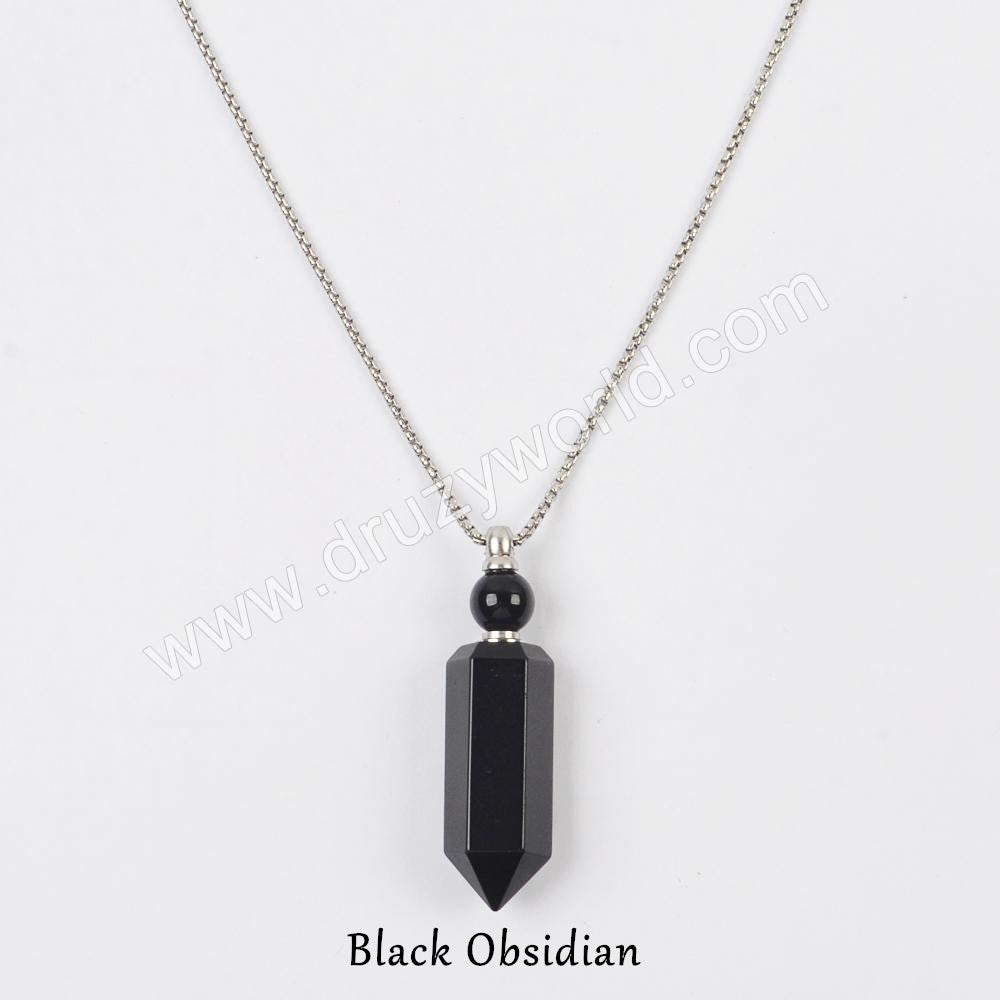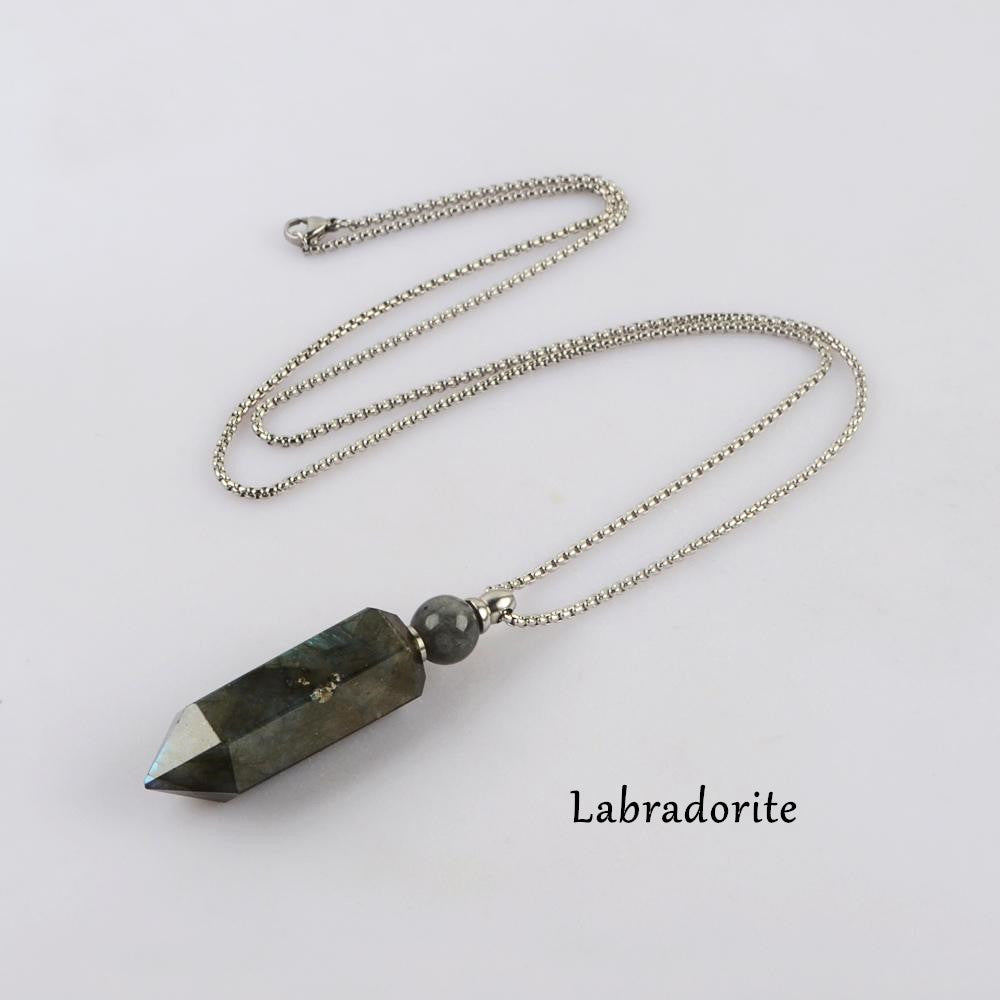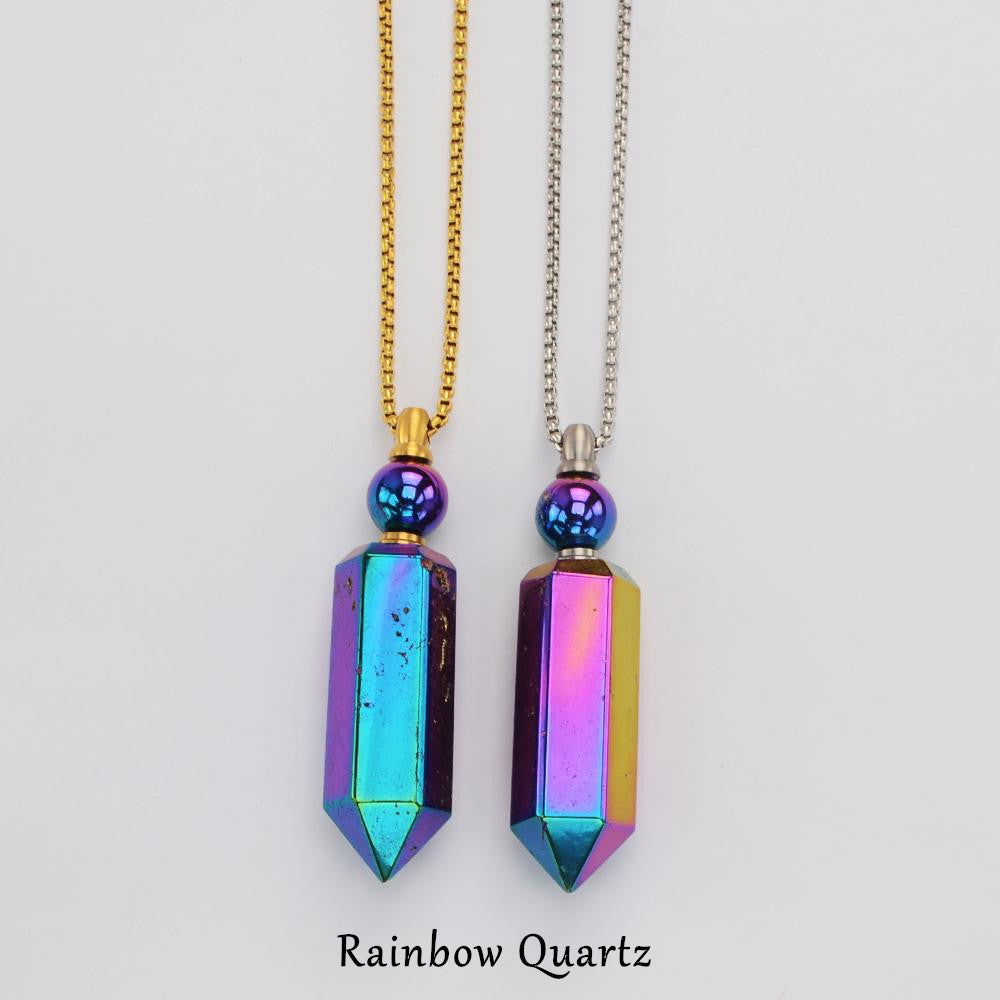 19" Silver Healing Natural Stone Perfume Bottle Necklace WX1508
  This gorgeous Natural Crystal stone perfume bottle necklace from Druzyworld wand point perfume bottle necklace is handmade of genuine natural crystal stones.
  Fill each bottle with your favorite essential oil or fragrance and keep it with you all day long.
  Ten beautiful and powerful natural healing gemstones to choose from:
Rainbow fluorite
Tiger Eye
Natural agate
Lapis Lazuli
Citrine
Amethyst
Rose quartz
Smoky quartz
India agate
White quartz
Stone Size:52~59x16~18mm
Thickness:14~16mm 
Each perfume bottle hangs from a 19" (48 cm) sturdy silver chain. 
---