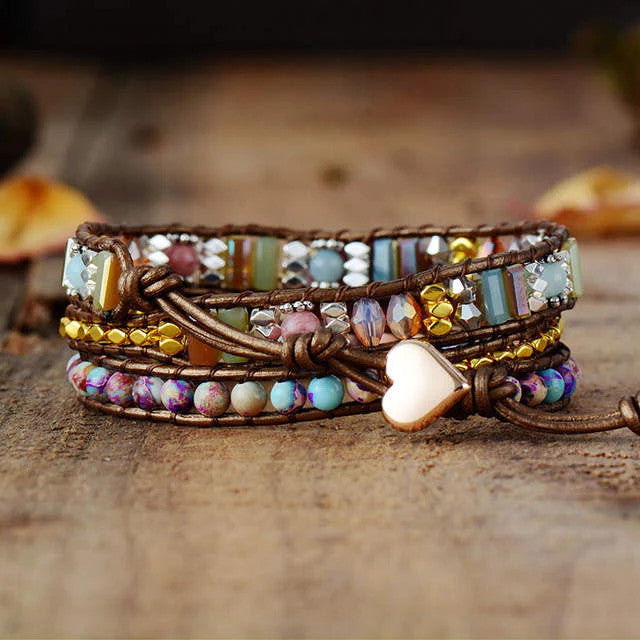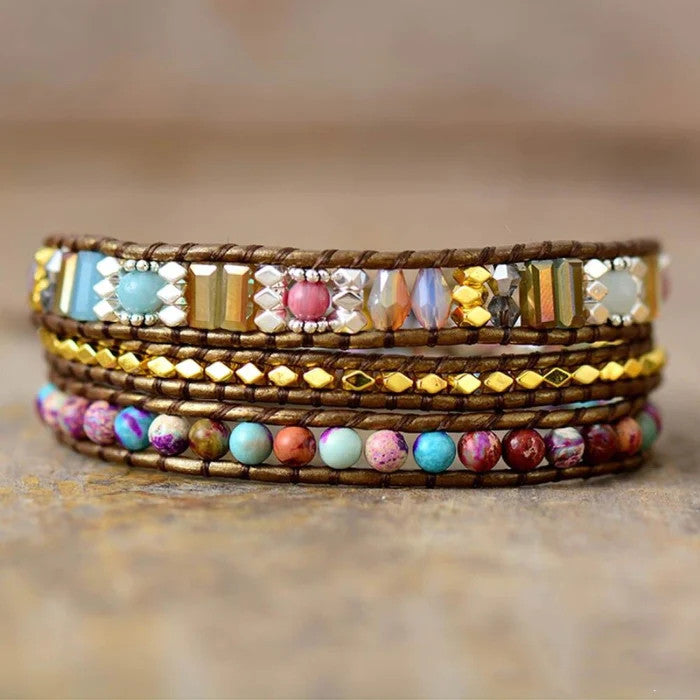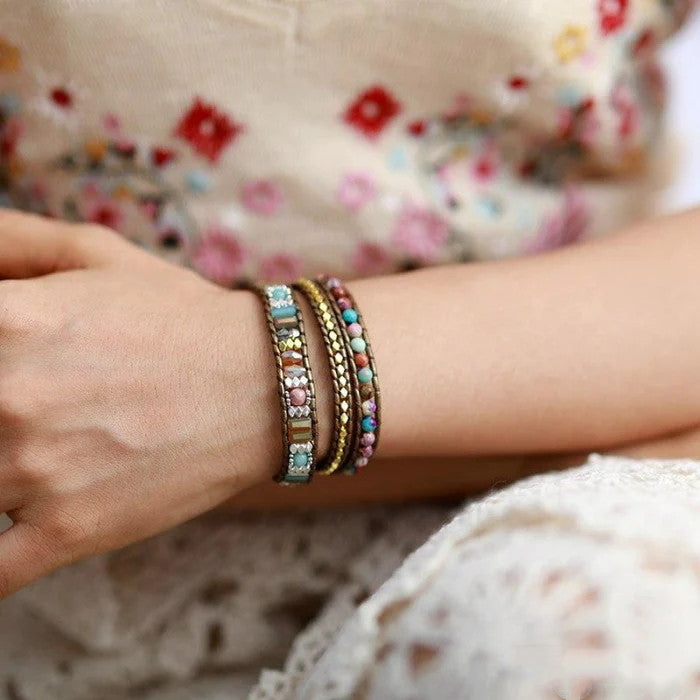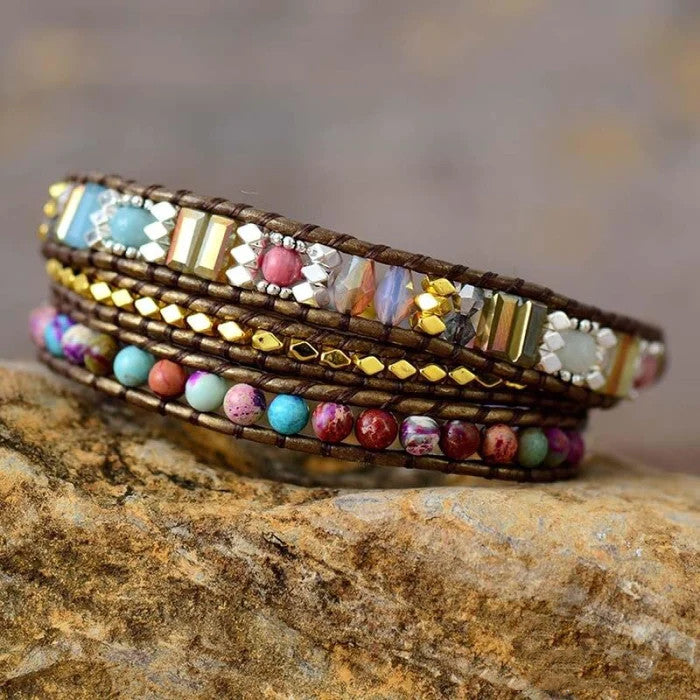 Purple Imperial Jasper Multi Kind Beaded Leather Wrap Bracelet, 3 Layers, Handmade Boho Jewelry HD0376
Material: Purple Imperial Jasper Beads, Leather,
Length: about 19.5 inch (3 layers)
*This Beaded wrap bracelet is beautifully handmade with natural purple jasper and mixed stone beads. The wrap bracelet is mounted on bronze coated leather. The total length is approx. 50cm (19.5 inches) and can be adjusted to your wrist size via the different 3 closures. 
---